Hold up! I have small (ish) legs.
This article is short and lacking information. You can help Detentionairepedia by expanding it.

This page needs images!
This page needs a lot more images, which can be obtained through the use of ABC Australia or Teletoon episode viewers. Images must be uploaded as soon as possible.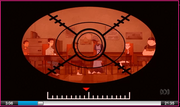 The Student Council are the main body of students which change the school. They are always electing to do different things to the school. They are led by
The School's President.
Ad blocker interference detected!
Wikia is a free-to-use site that makes money from advertising. We have a modified experience for viewers using ad blockers

Wikia is not accessible if you've made further modifications. Remove the custom ad blocker rule(s) and the page will load as expected.