Wendell Barrage lives in a house which is number 06 in a street which unknown. It has a steel bunker type shed and the house itself only has two rooms (That is if there isn't any secret passages).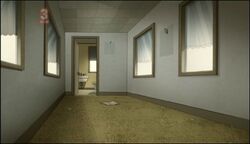 Hold up! I have small (ish) legs.
This article is short and lacking information. You can help Detentionairepedia by expanding it.
Ad blocker interference detected!
Wikia is a free-to-use site that makes money from advertising. We have a modified experience for viewers using ad blockers

Wikia is not accessible if you've made further modifications. Remove the custom ad blocker rule(s) and the page will load as expected.