Wendell Barrage lives in a house. The street number is 06, and the street name is unknown. It has a steel bunker type shed and the house itself only has two rooms (assuming that there are no secret passages inside or that it doesn't have an excessively large basement).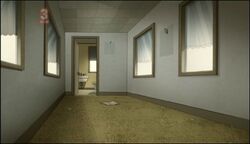 Hold up! I have small (ish) legs.
This article is short and lacking information. You can help Detentionairepedia by expanding it.
Ad blocker interference detected!
Wikia is a free-to-use site that makes money from advertising. We have a modified experience for viewers using ad blockers

Wikia is not accessible if you've made further modifications. Remove the custom ad blocker rule(s) and the page will load as expected.