Hold up! I have small (ish) legs.
This article is short and lacking information. You can help Detentionairepedia by expanding it.
"There are no small parts, only small actors"
-Brad quoting Ace (From School Hard)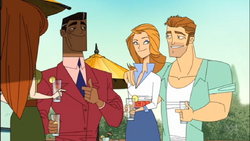 Ace Von Chillstein
is an action movie actor and
Brad
's father.
Personality
Edit
Ace seems to have an easygoing personality, coupled with a stereotypical "celebrity" attitude. According to Brad, Ace loves "cute and cuddly" animals[1] and "easy to love" plants[2].
Prior to the series
Edit
Ace, along with his wife, Vice Principal Victoria, and Dash Moneranian, used to go to the same class.[2]
Season Two
Edit
Ace is supervising his son's pool party as he has a small party of his own catching up with his classmates.[2]
Appearances
Edit
Season One
Edit
Season Two
Edit
Season Three
Edit
Ace preforms his own stunts.[3]
He and Brad have breakfasts together.[3]
He can apparently strike matches on his stubble.[3]
Ace's latest movie apparently has an explosion every 20 seconds.
References
Edit
Ad blocker interference detected!
Wikia is a free-to-use site that makes money from advertising. We have a modified experience for viewers using ad blockers

Wikia is not accessible if you've made further modifications. Remove the custom ad blocker rule(s) and the page will load as expected.